World Rig Supplsy
Houston TX 832-474-4440 SALES@WORLDRIGSUPPLY.COM
Welscome to World Rig Supply: We are a leading supplier of High Pressure Hoses, Rotary hose, Choke and kill hoses, Flexible pipe & flow line products as well as hard to find Oilfield supplies, choke lines, flow line products all at competitive prices. With same day quote and fast delivery we have been supplying a demanding worldwide oil and gas market with flexible hoses, oilfield supplies, high pressure oilfield hoses, Kelly and vibrator hoses & bop koomey hoses as well fittings connections. Whether your rig is down of you are stocking or quoting a drilling hose please let WORLD RIG SUPPLY be your chosen vendor for drilling hoses and flow line products. We think you will agree our service is unmatched in today's industry.
Full line OEM and aftermarket drilling spares, rig parts and machinery for the oil and gas industry. Email today for price quote for any and all drilling rig replacement spares, parts and oil tools
Full line OEM and aftermarket drilling spares, rig parts and machinery for the oil and gas industry.Email today for price quote for any and all drilling rig replacment spares, parts and oil tools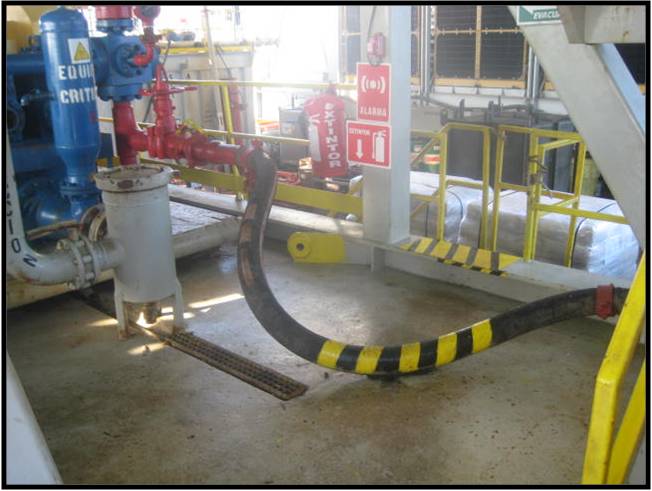 More about World Rig:

We started World Rig Supply in order to help our customers to find the prices on the equipment they are looking for in a timely fashion. Since the oilfield is in such a fast pace mode even in these current economic times in order to get the sale you must have your price and your delivery in line and in time. World Rig understands this philosophy and strives to meet the demands of the current market and the one that is around the corner. At World Rig Supply we understand the key is response time and fast delivery as well as customer service and knowledge of the products we offer. Contact a member of our sales team sales@worldrigsupply.com for any and all inquiries about our products.

Thank you for visiting our site and please contact us so we can start our joint business relationship.

More on our Products:

We are always adding new products to our line and we not only offer a full line of Flexible Drilling Hoses we also offer OEM parts and aftermarket parts for mud pump units. We added this line about one year ago after our customers requested a reliable supplier since we have expanded out line to include flow line products such as chicksan style swivel joints, hammer unions and high pressure valves alongside our complete line of rotary drilling hoses, vibrator hoses, choke and kill lines, Kelly hoses & blow out preventer BOP hoses. We are always adding new types of flexible hose and industrial products and high pressure Flex hoses to our line to better serve our customers needs.

Our most popular product line:

By far the most popular product we offer is our Coflex style choke and kill lines made in USA 5,000 psi and 10,000 psi working pressure with any end connection you may need and with i.d's from 1" up to 4" size. These hoses are durable and built strong in the USA and we are proud to offer such a quality product. With many manufactures offering long lead times and slow price quotes we have moved up the ropes by offering fast delivery and price quotes and with many in stock and ready for export to your location our service cannot be beat. We also offer customer choke and kill hose lengths that can be made in much faster times than any other manufacture supplier in the world.

API 16C Certification lloyds approved bop hoses.

We are now offering api 16c certification as well as our already offered api 7k certification. On all fire proof bop hoses also they come with the Lloyds certified fire test cert that meets api 16c requirements for bop hoses this is sure to be huge step forward in the industry and will no doubt change the face of our business.

We offer fast delivery to rig or rig up yard or warehouse. All equipment comes with certificate of quality and certificate of original manufacture along with testing certificates for API rotary & vibrator hoses etc. We have unsurpassed customer service and experienced staff of sales associates to help you with your inquiries, orders and certification needs.

API 7k FSL2 certificates with all rotary drilling hoses sold by WORLD RIG SUPPLY.

What are Rotary hoses? Please see below and also the many images we have on our site.

Rotary drilling hoses are another of our very popular products we offer, But what are they? these hoses sometimes referred to as Kelly Hose are used on the drilling rig and are large bore I.D high pressure flexible rubber steel lines used to connect the swivel to the standpipe. Made of heavy duty rubber and steel cables the Kelly hose flexible piping allows the Kelly and the bit and drill string to be raised and lowered while the drilling fluid is pumped through the drill string. The lowering of the drill string while pumping fluid is crucial to the drilling process. Usually made in diameters of 2"-2-1/2"-3"-3-1/2" and 4" i.d's and in lengths from 30' ft up to 85' common length is 75', 55' and 65'.

We offer custom lengths in virtually any size right down to the inch if needed and as long as 150' ft with fast delivery and stock ready for shipment, delivery or hot shot to your local. Unmatched customer service, fast delivery and competitive price we look forward to working with you on your drilling hose project, industrial hose and other flow line needs.

Don't forget the little guys:

We also have a complete line of smaller i.d inside diameter hydraulic, air, water and chemical hoses. With all the talk about the larger bore drilling hoses our customer often don't realize we also offer all other types of hoses and hose product lines. We have a full stock of rubber air hose and wire braided rubber covered hydraulic hose. with 1000's of feet in stock and all related end connections we can supply your hydraulic, air and water lines as well with the same great price and service.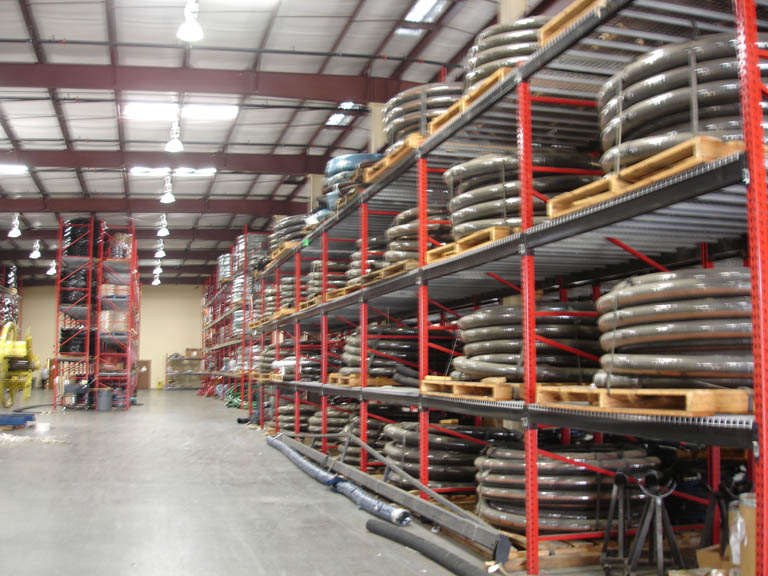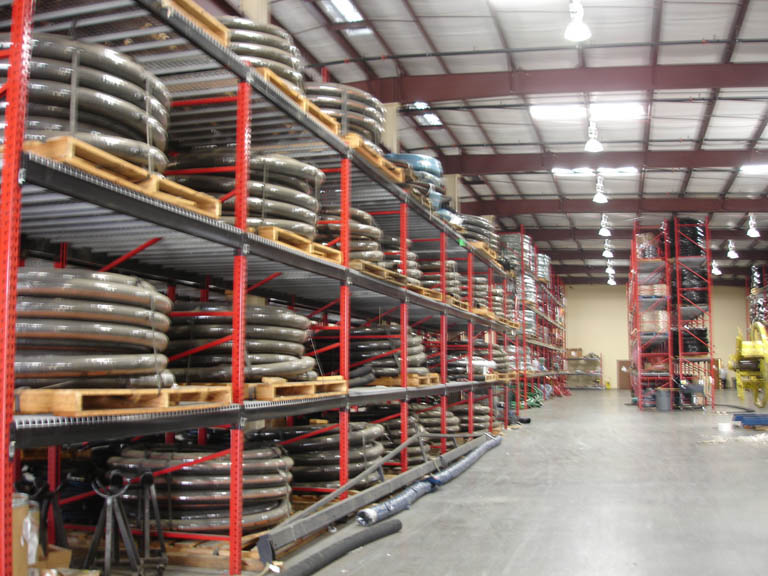 Miles of hose.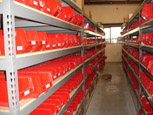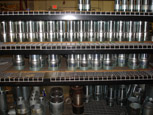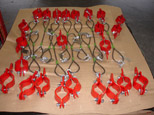 Thousands of fittings.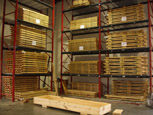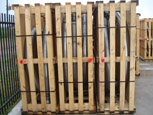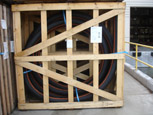 Crated for export.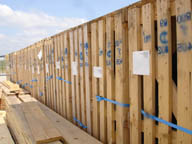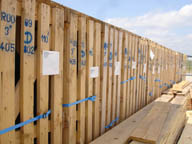 Connecting the World:
Our customer base spans the globe and he country over and we pride ourselves in that fact. Today's emerging oilfield supply, high pressure rotary hose and drilling equipment market is a global one, and we look forward to serving our clients around the world both international and domestic. The hoses we offer are on rigs all over the World and running strong . Our customer base stretch the globe from Australia, Germany, Russia, Finland, Italy, England, and South America to China, Egypt, UAI, Australia, Mexico, Brazil, Columbia, Norway, the Middle East, South America, and Canada, as well as the United States.
Ready for export:
We strive to save our customers time and money by having all our drilling equipment parts, machines and oilfield related hoses ready for export and fully crated or packaged to meat forwarding agents guidelines. We offer port to port or port to door delivery.
WORLD RIG offers unmatched delivery service to your Houston forwarder or packer or direct Hot shot to your warehouse or rig location.
All high pressure hoses, fittings, swivel joint and OSD fuel suction discharge hoses can come supplied with test certificate and/or MTR certificates.
Mangueras & Manguera Product information in Spanish click here,Mangueras